copy of my time has come(pink blooming)
菠蘿選画所
Rated
5
/5 based on
999
customer reviews
BFFB4604
Spring is warm and pink, pink, girl heart MAX!
The season of blooming bloom brings an elegant and fresh atmosphere to the home!
加價購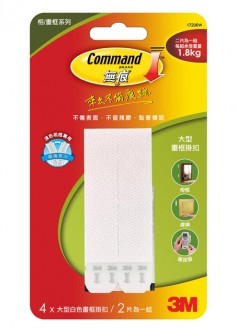 掛畫神器!3M無痕畫框掛扣-大型-白色
NT 79 NT 79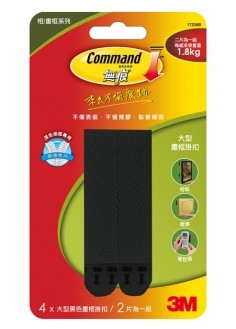 掛畫神器!3M無痕畫框掛扣-大型-黑色
NT 89 NT 89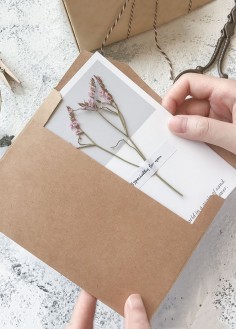 送禮必備!代寫留言小卡
NT 20 NT 20
Inkjet printing method: digital photography quality fine output
decoration method: frameless painting + simple frame (simple frame painting)
outer frame and back panel: solid wood inner frame, PS imported outer frame, high density backboard
Canvas: Special oil canvas
Style: Nordic simplicity, modern

Optional core size: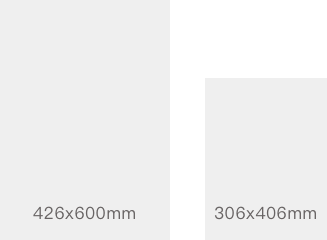 Post-assembly size: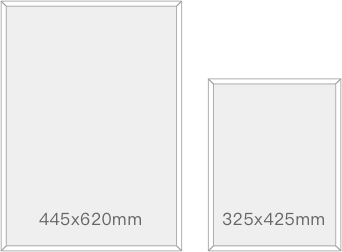 You may also like
copy of my time has...
菠蘿選画所
<p>Spring is warm and pink, pink, girl heart MAX!</p> <p>The season of blooming bloom brings an elegant and fresh atmosphere to the home!</p>
Rated
5
/5 based on
999
customer reviews
BFFB4604
Berry Set
菠蘿選画所
<p style="margin:0px;padding:0px;line-height:30px;letter-spacing:.7px;font-size:17px;color:#424242;font-family:'PingFangTC-Regular', sans-serif;">[Berry Family Series]</p> <p style="margin:0px;padding:0px;line-height:30px;letter-spacing:.7px;font-size:17px;color:#424242;font-family:'PingFangTC-Regular', sans-serif;"><span style="font-family:'Helvetica Neue', Helvetica, Arial, '文泉驿正黑', 'WenQuanYi Zen Hei', 'Hiragino Sans GB', '俪黑Pro', 'LiHei Pro ', 'Heiti TC', 'Microsoft 正黑体', 'Microsoft JhengHei UI', 'Microsoft JhengHei', sans-serif;font-size:17.5px;letter-spacing:.7px;white-space:pre-wrap;"><span style="color:#424242;font-family:'Helvetica Neue', Helvetica, Arial, '文泉驿正黑', 'WenQuanYi Zen Hei', 'Hiragino Sans GB', '俪黑Pro', 'LiHei Pro', 'Heiti TC', 'Microsoft is blackbody', 'Microsoft JhengHei UI', 'Microsoft JhengHei', sans-serif;"> Make table accessories more energetic! The morning sun shines on the kitchen table, and all kinds of berries and vanillas open your day with vision and smell! The berries are sweet and delicious, sour and sweet, full of lingering Nordic style;</span></span></p> <p style="margin:0px;padding:0px;line-height:30px;letter-spacing:.7px;font-size:17px;color:#424242;font-family:'PingFangTC-Regular', sans-serif;"></p> <p><span style="font-family:'Helvetica Neue', Helvetica, Arial, '文泉驿正黑', 'WenQuanYi Zen Hei', 'Hiragino Sans GB', '俪黑Pro', 'LiHei Pro ', 'Heiti TC', 'Microsoft 正黑体', 'Microsoft JhengHei UI', 'Microsoft JhengHei', sans-serif;font-size:17.5px;letter-spacing:.7px;white-space:pre-wrap;"><span style="font-family:'Helvetica Neue', Helvetica, Arial, '文泉驿正黑', 'WenQuanYi Zen Hei', 'Hiragino Sans GB', '俪黑Pro', 'LiHei Pro', 'Heiti TC', 'Microsoft 正黑体', 'Microsoft JhengHei UI', 'Microsoft JhengHei', sans-serif;"><span style="font-size:17.5px;letter-spacing:.7px;">From "Epicure": "My Nordic friend said that the most pleasant summer time is sitting at the lakeside of the house, watching the purple clouds at midnight (actually also during the day) Connected to the lake, a glass of berry-flavored beer. The most comfortable winter is to nest at home, cook a large pot of hot ginger wine Glögg, blend with the cloud of raspberry sauce (Hjortron), let the wind be northerly outside the window, enjoy the heat Sleepy in the middle of the night . " Span&gt; span&gt; <br /> span&gt; p&gt;</span></span></span></p>
Rated
5
/5 based on
999
customer reviews
KDHB5701
copy of Lunar gravity
菠蘿選画所
<p>此為現貨商品,只有一件!現在免運、降價出清!</p> <p></p> <p>但麻煩大家注意這邊~ 畫面上有些微的指印,掛在牆上看不出來,但若有光線斜斜地看、反光時會看得出來指印的。</p> <p>我們因為這樣的問題,所以特別降價出清哦!若要菠妞說的話,掛在牆上特別深邃,這幅月球的引力真的特別強呀!配合快要到來的中秋,過節的設計感十足哦!:))</p> <p></p>
Rated
5
/5 based on
999
customer reviews
LSBP1402
copy of green serenity
菠蘿選画所
<p>Nordic simplicity, fresh and natural<br /><br />The summer is hot, and the windows are blazing with blazing sun.</p> <p>Equipped with a few green plants, it seems to bring a cool breeze, and it seems to sway gently in the sun. Close your eyes, calmly settle your thoughts, wash away all your troubles.</p> <p>As long as a few green paintings are made,</p> <p>Easily transform the atmosphere of the entire space,</p> <p>Let the whole family heal!</p>
Rated
5
/5 based on
999
customer reviews
BFOL4604
Recently seen paintings